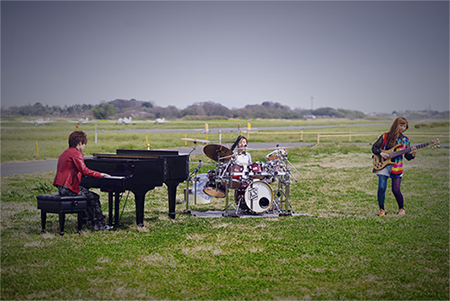 LEADING ARTISST


The main group of the record label, produced by Rei Narita.
For this original trio, Rei Narita enlisted Kanade Sato,
pretty 14-year-old drum genius and drummer
since 3 years of age and Nahoko Sakurai,
one of the most beautiful bass players
in the world and an accomplished
artist in many music genres.
Rei Narita

Pf, Compose, Produce

Composer, pianist, producer and owner of the record label "studio luna azul". An authority among smooth jazz artists in Asia, he is popular not just with hardcore smooth jazz enthusiasts but also young people and grown-up ladies rediscovering jazz music. He earned critical acclaim overseas and received many offers from internet radio stations in the US, the home of smooth jazz, and various European countries. His music is played on radio stations all over the world. In Japan and Asia, he is also active as a smooth jazz pianist.

Kanade Sato

Drums

Inspired by her father, she started drumming at the age of three and joined the Noah Project drum school when she turned five. She studied under Iwai Yoshihiko and decided to pursue drumming professionally. Among numerous other awards, she is the winner of the 2011 Roland V-Drums World Championship Junior Section Japan Final First Prize. In July 2012, she was the bronze medalist of the 2012 Akira Jimbo Solo Drum Contest. In April 2014 she won the Grand Prize in the Under 18 Age Group of ""Hit Like a Girl"", the international contest for female drummers. She is known as the "pretty 14-year-old drum genius.

Naoko Sakurai

Bass

After graduating as a honor student from the Yamaha Music School of the Yamaha Music Foundation, she has performed with many famous musicians. One of the most beautiful bass players in the world and an accomplished artist in many music genres, she has collaborated not only with Rei Narita, but also Junko Yagami, Mariko Watanabe, Naoko Terai, Bonchi Osamu, Hakuei Kim, Yosuke Onuma, Eiji Kitamura, the Tokyo Ska Paradise Orchestra, Räfven and Mickey Curtis, among others.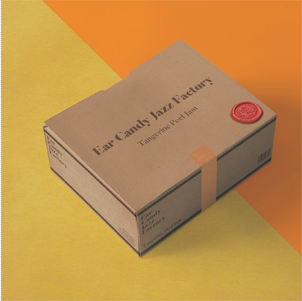 DEBUT ALBUM

Ear Candy Jazz Factory debut album
[Tangerine Peel Jam]
Tangerine Peel Jam is the debut album of Ear Candy Jazz Factory,the leading artist of key Rei jazz.In their "ear-friendly jazz studio", three skilled artisans of sound create ultramodern Jazz melodies.
Listenning Movie
Tailwind